Details

Written by Admin
Hits: 1408

In 2011 after 333 years was found a missing letter in the Newton's definition of the integral. The DEFINITIVE definition of the integral is due to Bendova & Maly (online EN ).
The brief idea is here: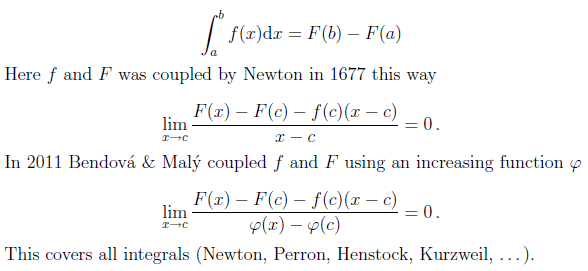 Moreover, the theory based on this so called monotonically-controlled derivative is UNEXPECTEDLY simple.
Congratulations to Bendova & Maly.